Diary of a Flawed Healer Part I
We mustn't shy away from the unpleasant discomfort that comes with facing what's beneath our immeasurable pain: our health issues, our relationships, the way life is panning out for us or how we feel about ourselves and our imperfections.
In too many instances we look for perfection, aspire to be perfect, or pretend to be perfect yet manage to ignore what is already given as perfect. The mind seems to focus on that small, or sometimes large percentage that didn't go just right. It's when we breakdown the dualistic thinking of right or wrong, good or bad, black or white that we begin to see that the imperfect is in fact, perfect. So too my own revelation within this paradigm: I could be flawed AND a healer. And to top it off, it was this very symmetry that was the foundation of healing between two beings.
The images on this page are of Kintsugi craft, meaning 'golden joinery', or Kintsukuroi 'golden repair'. Kintsugi is an ancient art where broken ceramics are given new life with gold, silver and platinum to celebrate beauty in the piece's history. With care and tenderness, the object becomes more beautiful than before. Kintsugi comes from the Japanese philosophy of wabi-sabi; a belief in the beauty of imperfections.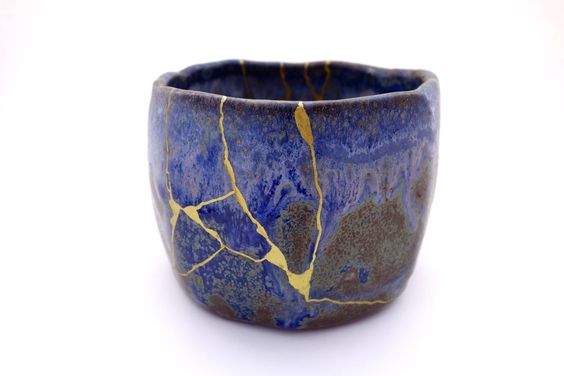 You may have heard the term 'wounded healer', conceived by psychologist Carl Jung when he identified 12 archetypes (C. G. Jung , Translated by  R. F. C. Hull, The Archetypes and the Collective Unconscious, 1981). The wounded healer suggests that some are compelled to help others because they themselves have been wounded. For example The Barefoot Investor, Scott Pape, who grew up simply— barefoot and free in country Victoria, Australia. Scott wanted to continue to live that way and teach others how. Or Louise Hay (R.I.P) who often spoke about the traumas of her past and how they lead her to develop healing wisdom and techniques widely used across the world. Those they work with share a common thread through human experience, compassion and the intention to create, heal or thrive.
May we each take even a minute fragment of inspiration or wisdom from every story we hear so we can invite change and thus healing into what can appear to be the daily struggle.
This is a series of articles written by me; the self-professed flawed healer. This is my own spin on the wounded healer; one that emphasises the shared human experience of imperfection.  These last few years (OK, four decades!) and especially the last decade in the healing arts has shown me that it's OK to be me; raw and real. In fact recently, the only way I was going to get better (I'll explain more in Part II) was to let go of my plan and who I thought I should (shite word, by the way) be and accept myself and the grace of the Universe.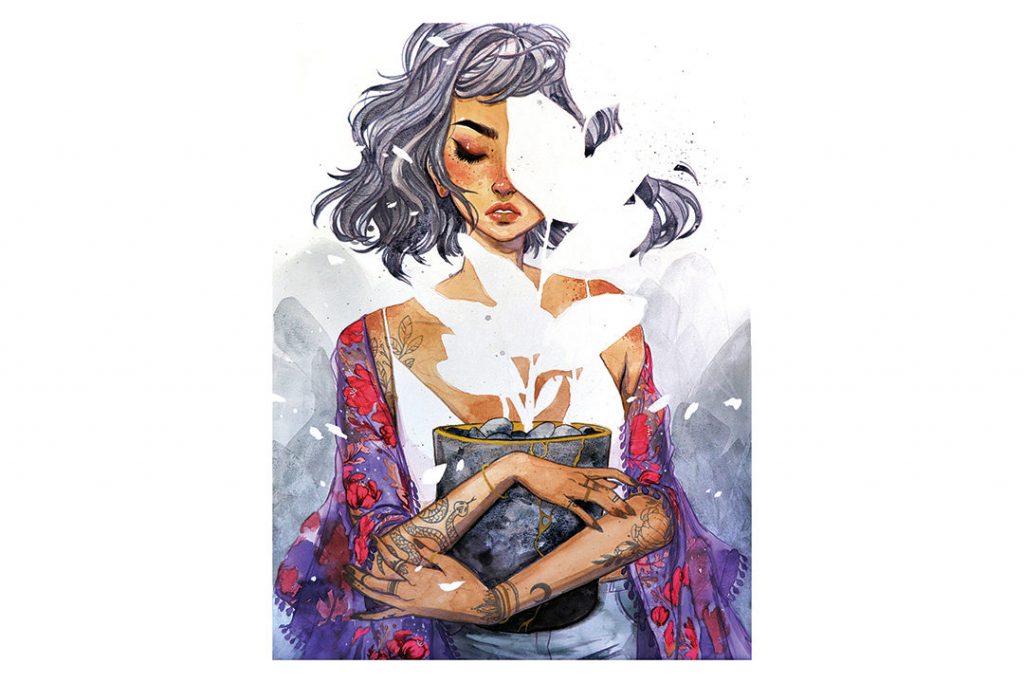 We are divine beings in a human body having the human experience and this, my friends, makes us all— both flawed and perfect at the same time. It's not about achieving perfection, nay it's quite the opposite. Perhaps if we all grasped this very idea of imperfection as perfection, the struggle would become less so. To not judge or fight or push or strive or battle. Instead we release, accept and dare I say it, be joyful. And we do this within ourselves and with the world around us.
Before I finish I want to leave you with a few things to ponder:
You're not perfect.
Your flaws are not necessarily the same as your pains.
Accept your imperfections as perfect and face your pains head on.
Then, you may actually get to know joy.
So try it out— even for just a day look at your imperfections with care and tenderness, maybe even a little bit of humour. At the end of the day note how you feel physically, emotionally and mentally.
You may actually want to do it again.
PS: I actually sat down, chai in hand, to write a completely different article and found myself madly writing about being flawed. When it flows, go with it! I'll go now and write my initial topic about what's been happening for me this year. But for now, this is for you from me in gratitude and love, xkp
(Image 1: Kintsugi bowl by PuroKintsugi and Image 2: Kintsugi by Jacquelin de Leon)